Effects of Temperature on Wheel Shelling
Opportunity/Problem:
Wheel removals cost the heavy haul industry more than $800 million annually in North America. More than 60% of the overall wheelset replacement is attributed to high impact wheels (HIW). It also has parallel effects on track and track components.
Description:
The Effects of Temperature on Wheel Shelling investigates a complex and multifaceted fatigue process on wheel tread by accounting for the effects of thermal loads generated during braking in heavy haul service. This problem can be defined as thermomechanical rolling contact fatigue.  Fatigue testing in a temperature controlled twin disc machine can be utilized to investigate this phenomenon.
Objective(s):
Increasing the understanding of thermomechanical rolling contact fatigue phenomena by using twin disc machine at North American heavy haul load and braking applications and quantifying the performance of cast and forged Class C wheel materials
Rail Impact:
Increasing the understanding of role of braking on wheel rolling contact fatigue
Identifying any potential differences in Class C forged and cast wheel materials
Investigating potential critical wheel and rail creepage and temperature levels for the wheel (and as a parallel for the rail)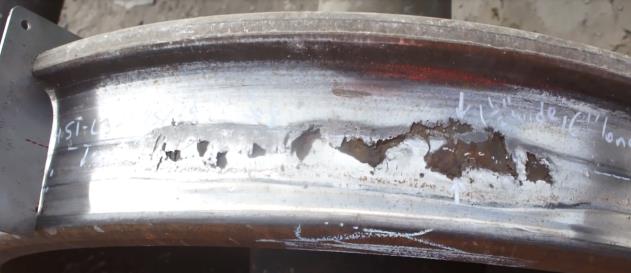 Last updated: Tuesday, October 22, 2019